Visit Barcelona
Bon Repos Apartments located just 40 minutes from the city of Barcelona. An open and cosmopolitan city. His openness to the world by sea has always been the link with other cultures, and has acquired a history marked by diversity. Artistic movements of all time in the city have a magnificent demonstration has left great legacies of the Romanesque, Gothic and especially of modernism, the latter represented by the genius Gaudí.
Today, architecture continues to offer gems like the Agbar Tower, designed by Jean Nouvel and b720 study, inspired by Gaudí and the mountain of Montserrat. And that's just one part. Nature and city combine in charming places like the mountain of Montjuïc Park Guell, besides the dream places featuring beaches, close to the town center, but adapted for a romantic evening in good company.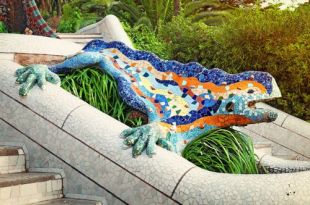 In recent years, Barcelona has become one of the focus to be taken into account to capture new trends from anywhere in the world. Many artists associated with the design, music, fashion, art and cinema choose Barcelona, ​​city to live and be inspired. Contemporary writers show their particular vision of the city, as Carlos Ruiz Zafón on The Shadow of the Wind and The Angel's Game, and musicians Eye Brujo or filmmaker Isabel Coixet, among many others. Culture, sport, leisure, nature and history come together in a great book that every day you can learn something new.
One of the points must is the stadium of Football Club Barcelona with his museum where you will see the trophies and legends of this football team. For more information see the official website of FC Barcelona.
Websites of interest: