Saint Jorge Day
Come and enjoy an incredible Saint Jorge Day at the Apartments Bon Repos.
Undoubtedly one of the most beautiful and special celebrations of the Catalan culture is the day of Saint George. A special day that marks the beginning of a good weather, a day for everyone, for lovers, for children, for families, for lovers of flowers, lovers of books … In short, St. George is a feast for everyone.
Saint George is the Catalonia's version of Valentine's Day and is one day festival of romance, roses and books all inspired by the legend of Saint George on 23rd April every year.  The legend of Saint George, which provably have heard, is that Saint George slew a dragon to save a princess, and then plucked a red rose for the princess from a rose bush, which had sprouted on the exact spot, where the dragon's red blood had spilled.
And for this reason, on Saint George day the men in Catalonia give their sweetheart a red rose, and in recent years a new Saint George tradition is that the ladies give the men a book. There are bookstalls, book markets and rose markets all over the coast towns.
In addition, the maresme coast enjoys a Mediterranean climate with hot sunny summers and mild winters. Average summer temperatures reach a pleasant 28º C. That is a stable climate, ideal to do outdoor activities.
Santa Susanna at spring is also ideal for those who want to escape from the noisy routine of the big city. All these will find a quiet and relaxing village.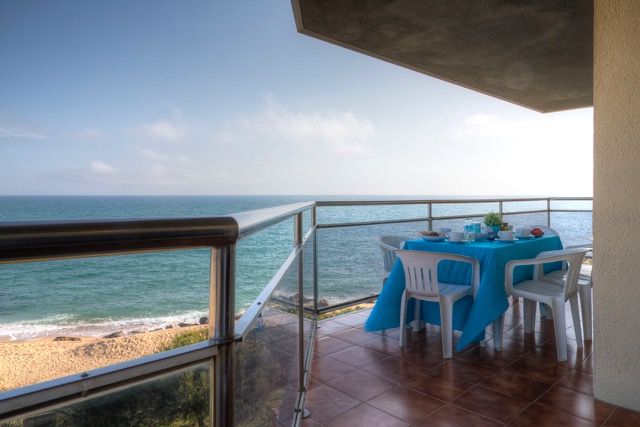 So if you have the possibility to make vacation on April 23, come to the Apartments bon Repos in Santa Susanna to discover one of the most beautiful traditions from catalonia.