Santa Susanna
Santa Susanna is a town with origins dating back to the XII century, the medieval watchtowers, watchtowers (the train station today), the chapel of Santa Susanna, or old farmhouses remain, some still inhabited today day. These buildings are an important part of the historical and artistic heritage of the people.
Situation
The municipality of Santa Susanna extends between the sea and the eastern massif Montnegre, offering visitors the perfect combination of sea and mountain activities. Located in the northern part of the region of Maresme (Barcelona), Santa Susanna has a privileged location between sea and mountains, with an area of ​​12.5 km2. The mountains are in the municipality are gentle relief, not to exceed 350 meters. Highlights include the Montagut hill (215m) to the east, Guard Hill (241m) to the west and Miralles hill (335m) to the northeast, where the stream of Santa Susanna is born.
Santa Susanna enjoys a privileged 10 minutes from the Costa Brava, 30 minutes from Girona Airport and only 60 miles from the city of Barcelona situation. Santa Susanna has a train station that allows rapid and efficient communication with the city center of Barcelona, ​​this train station is located 100 meters from the apartments Bon Repos.
Environment
Santa Susanna is located on the Costa del Maresme, thus has become a great destination to enjoy nature, sun and sea. Santa Susanna offers visitors the perfect combination of sea and mountain activities. Visitors can enjoy its varied shopping and leisure activities into the night.
Santa Susanna enjoys an overwhelming natural environment between sea and mountain, thanks to the existence of the Natural Park Montnegre. This allows to offer different activities such as mountain biking (MTB Centre-Montnegre Santa Susanna), water sports (Water Sports Resort Santa Susanna), riding gear, …
It is rated as one of the most important tourist areas in the region have a wide front in front of the sea. The tourist center developed single beach has become a modern comfortable hotel zone establishments, numerous campsites and a wide range of additional restaurants, shops and all services needed to service tourism.

Family tourism
Since August 2003, Santa Susanna has branded Family Tourism, Tourism in Catalonia. This certificate guarantees adequate for smaller public areas, accommodation facilities and complementary services. Do not hesitate to contact us so we can help you plan your stay.
Santa Susanna is a perfect place to enjoy your vacation with your family destination. You will find all the resources and specialized quality services in families, an offer of accommodation and catering tailored to your needs with a wide range of leisure and entertainment, and a specific program of entertainment for children.
Apartments Bon Repòs feature brand family tourism in recognition of the efforts made by the municipality to adapt their tourism in this tourist segment and guarantees tourists that have the necessary services to meet the needs of a family during the holidays.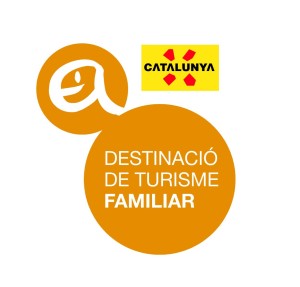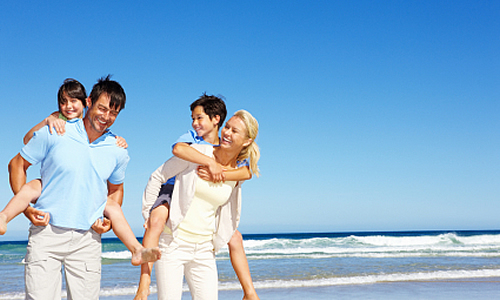 Come to Santa Susanna with the family!
For more information visit the tourist portal of Santa Susanna